Montresee homes are located in Midway, Utah. Homes and property for sale within Montresee are listed below and updated daily from the Park City MLS.
Contact KWPC for the best information on Montresee.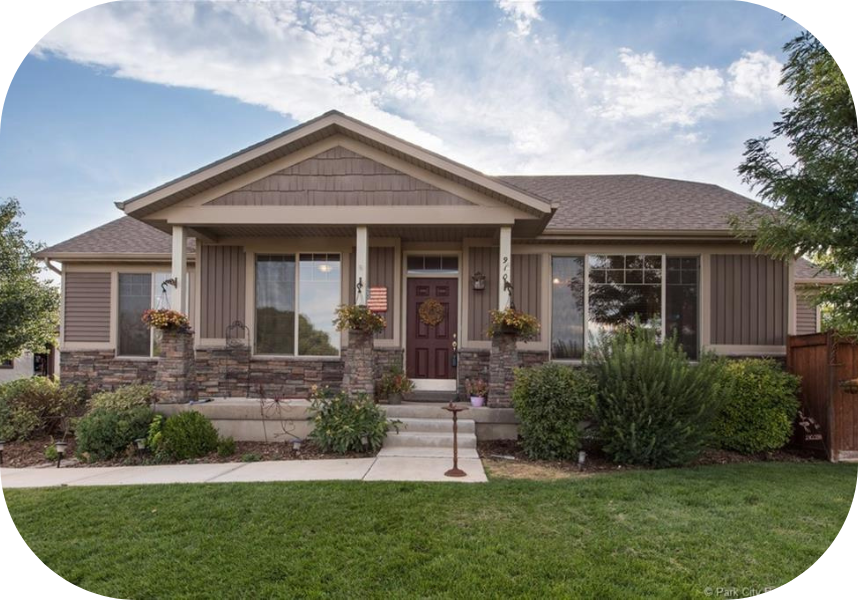 Welcome to Montresee, a delightful subdivision located just off Midway Lane as you enter the charming town of Midway, Utah. Offering a perfect blend of affordability and elegance, Montresee is a vibrant community that puts you mere blocks away from all the restaurants and action in the heart of Midway. In this blog post, we'll explore the captivating design elements that make the houses in Montresee truly special, creating a place you'll be proud to call home.
Thoughtfully Designed and Affordable
Montresee homes are thoughtfully designed to provide affordable elegance without compromising on quality. These residences are carefully crafted to maximize living space while maintaining an affordable price point. The homes feature efficient floor plans that make the most of every square foot, ensuring that you have all the space you need for comfortable living. Montresee offers an excellent opportunity to own a stylish and well-designed home in the heart of Midway without breaking the bank.
The houses in Montresee have a long lasting architectural design that perfectly complements the character of Midway. Clean lines, attractive exteriors, and well-maintained landscaping create an inviting atmosphere for residents and visitors alike. The exteriors of the homes are designed to be visually appealing and blend harmoniously with the surrounding neighborhood, creating a cohesive and charming streetscape.
Quality Finishes and Upgrades
Despite their affordability, Montresee homes feature quality finishes and upgrades that enhance both the functionality and aesthetics of the living spaces. From high-quality flooring to stylish cabinetry and fixtures, attention to detail is evident throughout. The homes are designed to create a warm and inviting atmosphere, providing the perfect backdrop for you to personalize your living space and make it your own.
Montresee's prime location is one of its biggest advantages. Situated just blocks away from the heart of Midway, you'll have easy access to a variety of restaurants, shops, and amenities. Enjoy a leisurely stroll to local eateries, explore the charming streets of Midway, or partake in the vibrant community events and festivals that take place throughout the year. Montresee offers the perfect blend of tranquility and convenience, making it an ideal place to live.
Montresee in Midway, Utah is a community that offers affordable elegance in a prime location. With thoughtfully designed and affordable homes, modern and stylish architecture, quality finishes, and a convenient location just blocks from all the restaurants and action in Midway, Montresee provides an exceptional opportunity to embrace the charm and vibrant lifestyle of this lovely town. If you're looking for a stylish and affordable home at the heart of Midway, Montresee is the place to be. Come and experience the beauty and affordability of Montresee and make Midway your home.
Below you can view all the listings available in Montresee. If you find one that interests you, just click to find more information, view picture galleries, and get in touch with one of our outstanding KW agents.
PropertyPress IDX Grid Widget
PropertyPress IDX Grid Widget