The Goshawk Ranch homes are located in the Glenwild area of Park City. Homes and property for sale within Goshawk Ranch are listed below and updated daily from the Park City MLS.
Contact KWPC for the best information on Goshawk Ranch.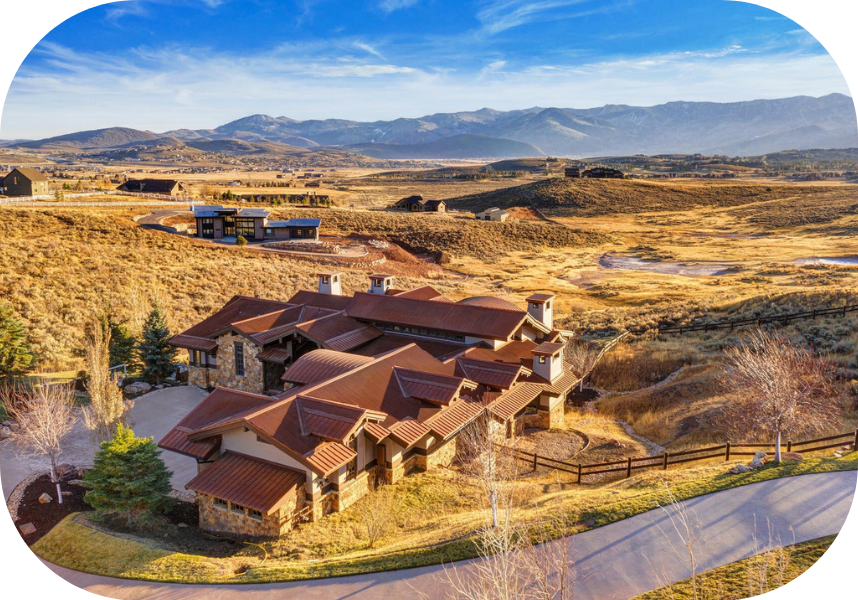 Goshawk Ranch is an exclusive and private residential community located in the prestigious Glenwild area of Park City, Utah. Situated on over 500 acres of pristine mountain terrain, this gated community offers residents unparalleled luxury and privacy, with breathtaking views of the surrounding natural landscape.
At Goshawk Ranch, residents can enjoy a wide variety of outdoor activities, including hiking, biking, horseback riding, and skiing on the world-renowned slopes of nearby Park City Mountain Resort. The community also features a private golf course, designed by Tom Fazio, which offers a challenging yet enjoyable round of golf amidst stunning mountain scenery.
One of the key features of Goshawk Ranch is its commitment to preserving the natural beauty of the area. The community is home to a variety of wildlife, including elk, deer, and moose, and efforts are made to protect their habitats and ensure their continued presence in the area.
In addition to its natural beauty and outdoor activities, Goshawk Ranch also boasts an impressive array of amenities for its residents. The community features a state-of-the-art fitness center, a luxurious spa, and a clubhouse that serves as a social hub for residents, with regular events and activities.
Real estate options at Goshawk Ranch are diverse, ranging from custom-built homes to spacious lots with stunning mountain views. Homes in the community feature high-end finishes and modern amenities, with attention paid to every detail to ensure the ultimate in luxury living.
Below you can view all the listings available in Goshawk Ranch. If you find one that interests you, just click to find more information, view picture galleries, and get in touch with one of our outstanding KW agent
PropertyPress IDX Grid Widget
Listings Near Goshawk Ranch
PropertyPress IDX Grid Widget